Independence Day for St. Lucia – February 22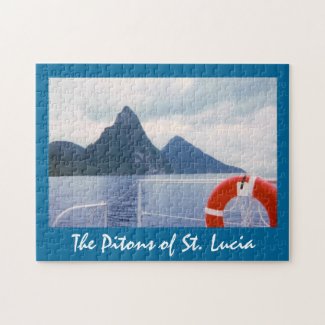 It's Independence Day for St. Lucia, that beautiful southern Caribbean island nation where you'll find the twin peaks of the famous Pitons rising out of the sea.  See images of the Pitons, and other Pictures of St. Lucia today as you mentally send your best wishes for a Happy Birthday to the warm and wonderful people there.
It was on February 22, 1979, the very first Independence Day for St. Lucia, that the Caribbean nation finally came into its own, becoming an independent state of The Commonwealth of Nations.   
This popular cruise destination has a lot to offer, from tropical beaches to the pitons, to a rain forest, to a drive in volcano. 
If you've not been there, you should put St. Lucia on your list of places to visit.  Until then, I hope the two lenses mentioned here will serve to give you some of the tropical flavor of this fascinating place.