Nautical Tote Bags, and Custom Cruise Bags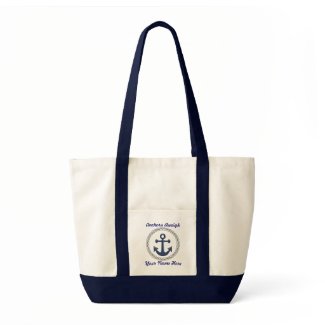 The Nautical Tote Bags and custom cruise bags shown on this new lens – Nautical Tote Bags and Cruise Travel Bags  –   provide you with great gift-giving options for your sea-loving friemds and family members for birthdays, holidays and other occasions.   Many people love nautical themes, and there's surely someone like that in your close circle.  A nautical tote bag in a size and style suitable for their favorite activity is sure to be a hit.
Canvas totes are among the most versatile of bags, and they come in a near unlimited array of shapes, sizes, colors, and styles.  smaller ones can be used as handbags, will larger ones make perfect beach bags.  I like to tuck an extra canvas tote into my luggage when I cruise to use as a shopper for port days, or to carry my beach and snorkel supplies when I am ready to plunge into the beautiful Caribbean water. Larger nautical tote bags are just perfect for both!
CRUISE PACKING TIPS
If you're planning yuor first cruise, I also have several  simple cruise packing tips for you that will help you out most especially on the first day when you board your ship, and on the last full day when you attack the sad task of packing to leave the ship.
And, don't forget that, if you're cruising, WalMart is NOT just around the corner when you are at sea, so be sure to check out the expandable luggage and  handy travel accessories Ive included, too.
This is the fourth in a series of lenses showcasing various items with nautical themes.  All of these items are perfect for your next cruise, but also make great gifts for anyone who loves cruising, beachcombing, the sea, boating, or anything nautical.  The other three lenses in this series (so far) are:
Nautical Ties and Mens Cruise Wear Accessories
Nautical Jewelry and Sea Life Jewelry